2 Volt Battery Bank & Charger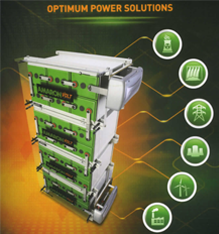 Amara Raja introduces -Amaron Volt- HDP series, a. highly reliable, long life battery, that supports high rate discharge performance to meet the demanding applications of critical loads in a Power plant. It is specially designed to meet the needs of mission critical applications like EOP which requires superior high rate discharge performance to support high inrush currents.
amaron-volt-hdp-series-1-ilovepdf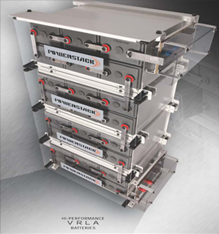 Amara Raja's Powerstack, a hi-performance battery is designed to meet the demands of a wide I range of industrial applications. The Powerstack range, modular in structure, is capable of M accommodating a wide spectrum of capacities depending on the application.Major application areas include Telecommunications, Power Utilities, Railways, Defence and other heavy industries.